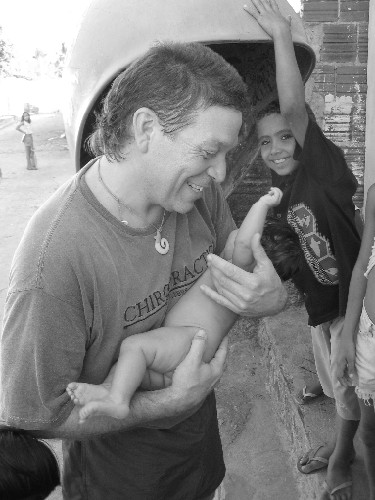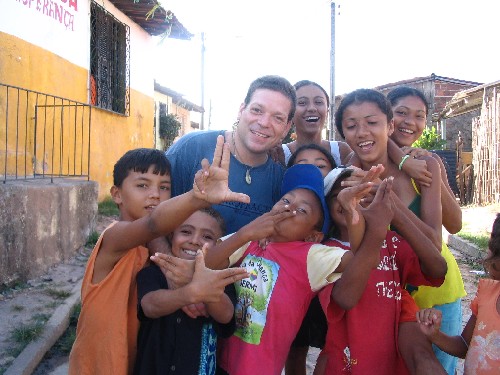 Lou Corleto is engaged on the path to mastery and has been actively studying the human body, consciousness and healing principles for over 25 years. Lou is an internationally known speaker and teacher on ChiropracTIC, vitalistic philosophy and healing possibilities. He has brought his work "Delivering the Goods" to 5 continents and over 28 different countries.
As president of AdJustWorld, Inc. (a non-profit 501c-3 company which organizes Worldwide humanitarian ChiropracTIC missions of Light) he and his teams have been expanding the light to the world since 1998. He is a pioneer staff member of Masterpiece Training Camps with Arno Burnier, an instructor at the BGI (BioGeometric Integration) osseous seminars with Sue Brown, a Committee member for New Beginnings for a New Future Philosophy Weekend, frequent speaker at Chiropractic Colleges. He has presented post graduate continuing education seminars for the state of Pennsylvania, spoken at Sherman Colleges Lyceum and as a Graduation commencement speaker. His ability to serve from the heart and connect with the nerve system is one of the many reasons why he is sought after to teach world wide. He incorporates the cutting edge of modern science and the most advanced ways to bring peace, harmony, and balance to your innate wisdom.

Lou is a 92' graduate with honors from Life Chiropractic College, and youngest recipient of a PhC from New Beginnings. A nominee to his H.S. Sports Hall of Fame. He is the proud father of three children, born at home and raised ChiropracTICally. He owns Life Expressions ChiropracTIC Center. A sanctuary, focused on serving families and consciousness. As a leader Lou brings his ownership of the ChriropracTIC principles, his vision for humanity and the willingness to manifest them into action.
Lou Corleto is a loving, caring, principled Chiropractor. He represents the "Heart" of our profession! His philosophical understanding allows him to live from within, and share through INNATE. He is the future of philosophical Chiropractic....
Jim Dubel, Founder New Beginnings for a New Future
"What a joy to be in the presence of, and learn from, Lou Corleto. The depth of his knowledge and his ability to share that knowledge with clarity and simplicity is inspiring. The environment of his teaching is always a sacred space, allowing me to feel safe even when vulnerable. There is no question he teaches from the heart and the beauty of his essence is ever present. What a beautiful, gifted man."
Valerie S. Pennacchio, D.C. Vice President New Zealand College of Chiropractic